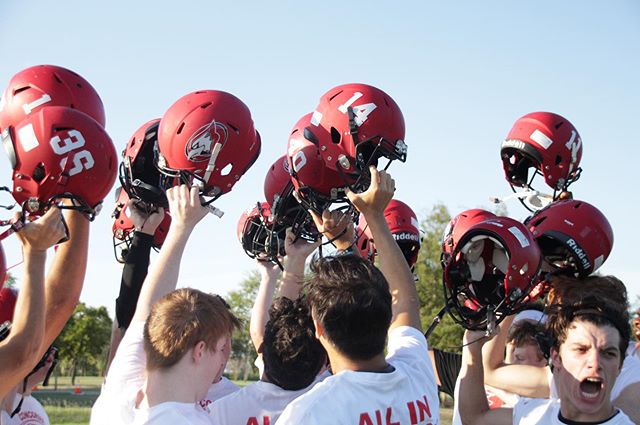 One Act Play ( The Curious Savage )
Our One Act Play got some rave reviews!
"The Curious Savage" - District Runner-up
Kathleen Arbogast- Best Actress / Anna Pouncey-All Star Cast / Avery Hammang- All Star Cast / Hannah Loesch-HM All Star Cast / Nick Henson-HM All Star Cast / Jett Janssen-All Star Crew
Coke Giveaway 2015
In order to show God's love and spread the word about Concordia, we gave away free Cokes to the Pflugerville community.
Homecoming 2015
We tailgated, we danced, we played football all out on our new campus. It was an amazing way to celebrate our school and our new campus.
Freshman Retreat 2015
Every year we start school by bring our new freshman together at Camp Lone Star. It's a time to start friendships, meet some teachers, and grow closer to God.
The 2014 Coke Giveaway Was A Success!
We handed out 300 cokes to people in cars. Just doing what we can to spread the love of Christ.
Into The Woods
Into the Woods is a modern twist on the beloved Brothers Grimm fairy tales in a musical format that follows the classic tales of Cinderella, Little Red Riding Hood, Jack and the Beanstalk, and Rapunzel-all tied together by an original story involving a baker and his wife, their wish to begin a family and their interaction with the witch who has put a curse on them.
1st Annual Survivor Games
The kids got dressed up in family group spirit to play games against each other in order to raise money for our new school. It all ended with a luau.